Featuring Juran's Quality Professional Certification
Our team of Psychometric Experts have analyzed nearly 30 years of assessment and training data to identify the core fundamental skills that Quality Professionals of all levels should possess to achieve quality objectives effectively.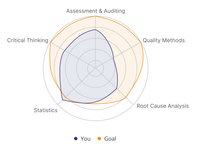 How It Works
Take our Self Evaluation
Measures your skills against the 7 critical areas Juran Experts have identified as critical to acheiving quality goals.
Take the Self Evaluation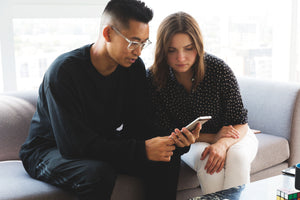 Begin Collecting the 7 Badges!
Each badge begins with a pre-test. If you pass the pre-test, you will not be required to take the training, and you will earn your badge!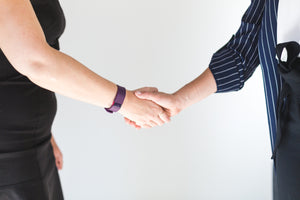 Become a Certified Quality Professional
Verify your learning with a final exam and case study. 
Pick a plan that works for you, upgrade at any time.
Why Use IMPRO?
Achieving a culture of excellence depends heavily on retaining talent while maintaining an engaged and accountable workforce. IMPRO allows organizations to assess their employees, measure their baseline knowledge, and deploy targeted state-of-the-art learning mechanisms to close gaps, increase productivity and improve financial performance.
Find Out More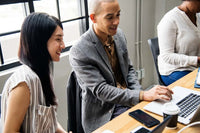 Testimonials
This course and the available resources (Minitab, and individual counseling sessions) provided me with an opportunity to further grow in quality management (i.e. from certified greenbelt to certified black belt).

Lee Whitener Consumer Safety Office
Michael Stamp is a great instructor. He took his time to help out on topic that I struggled on and was very willing to make sure I fully understood before moving on.

Justin Grover Production Manager
Juran's Black Belt Online Training allowed me to be flexible while learning the skills needed to advance my performance improvement skills.  I have specifically been able to further my statistical analysis skills needed to complete a Lean Six Sigma project successfully.

Angela Maule Director of Quality & Performance Improvement
The online workshop has been extremely useful for time strapped individuals who can not always make a scheduled meeting and have the option to listen to the recorded session at a more convenient time.

Brian McGee Program Manager
The one on one coaching is a fantastic way to gain a better understanding of the Lean Six principles as you work on your project. It's like having a Lean Six Black Belt on your team.

Derek Green Director of Quality & Performance Improvement